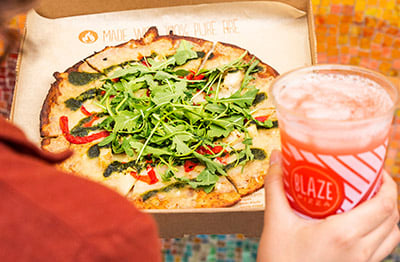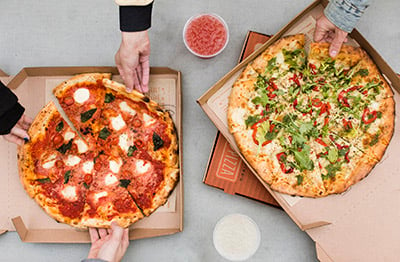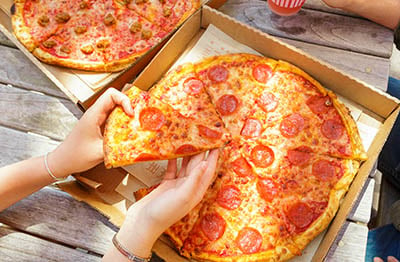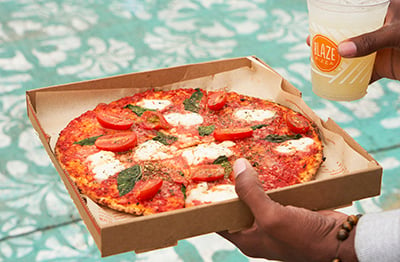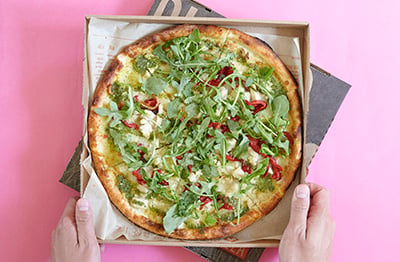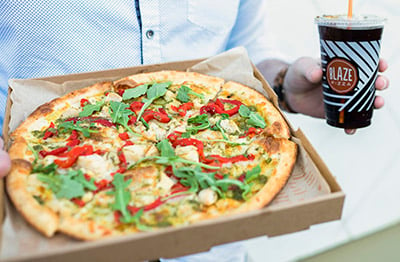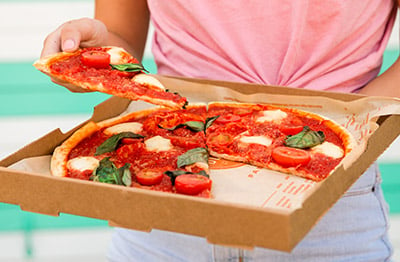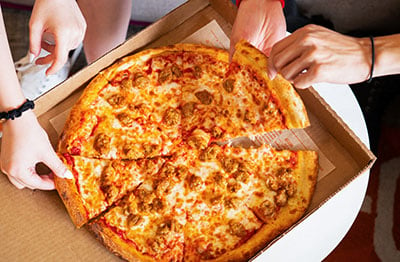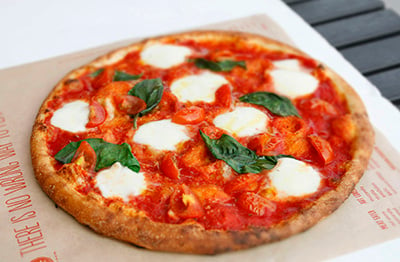 About Blaze Pizza
Our Story
Blaze Pizza is a modern day "pizza joint", serving up artisanal pizzas that are both fast and affordable. Each Blaze Pizza restaurant features an interactive open-kitchen format that allows guests to customize one of the menu's signature pizzas or create their own, choosing from a wide selection of fresh, "clean" ingredients. The generously-sized personal pizzas are then sent to a blazing hot open-flame oven - the centerpiece of the restaurant - where dedicated pizza smiths ensure the thin-crust pies are fast-fire'd and ready to eat in just 180 seconds.

Founded by Elise and Rick Wetzel (co-founder of Wetzel's Pretzels), the concept is backed by founding investors that include LeBron James, Maria Shriver and Boston Red Sox co-owner Tom Werner.
Our Values
Real Ingredients
We believe in Here and Now. To us, that means fresh dough, NEVER FROZEN, made in-house each day simply from unbleached flour, filtered water, extra-virgin olive oil, salt, and a touch of sugar. No chemicals. No additives. No kidding.
Eco-Friendly Packaging
We believe that the decisions we make for the Earth are extremely important, too. That's why we've gone to great lengths to make sure that, wherever practical, our packaging is recyclable, compostable, and/or made from post-consumer reclaimed materials.
Get Blazin' With Us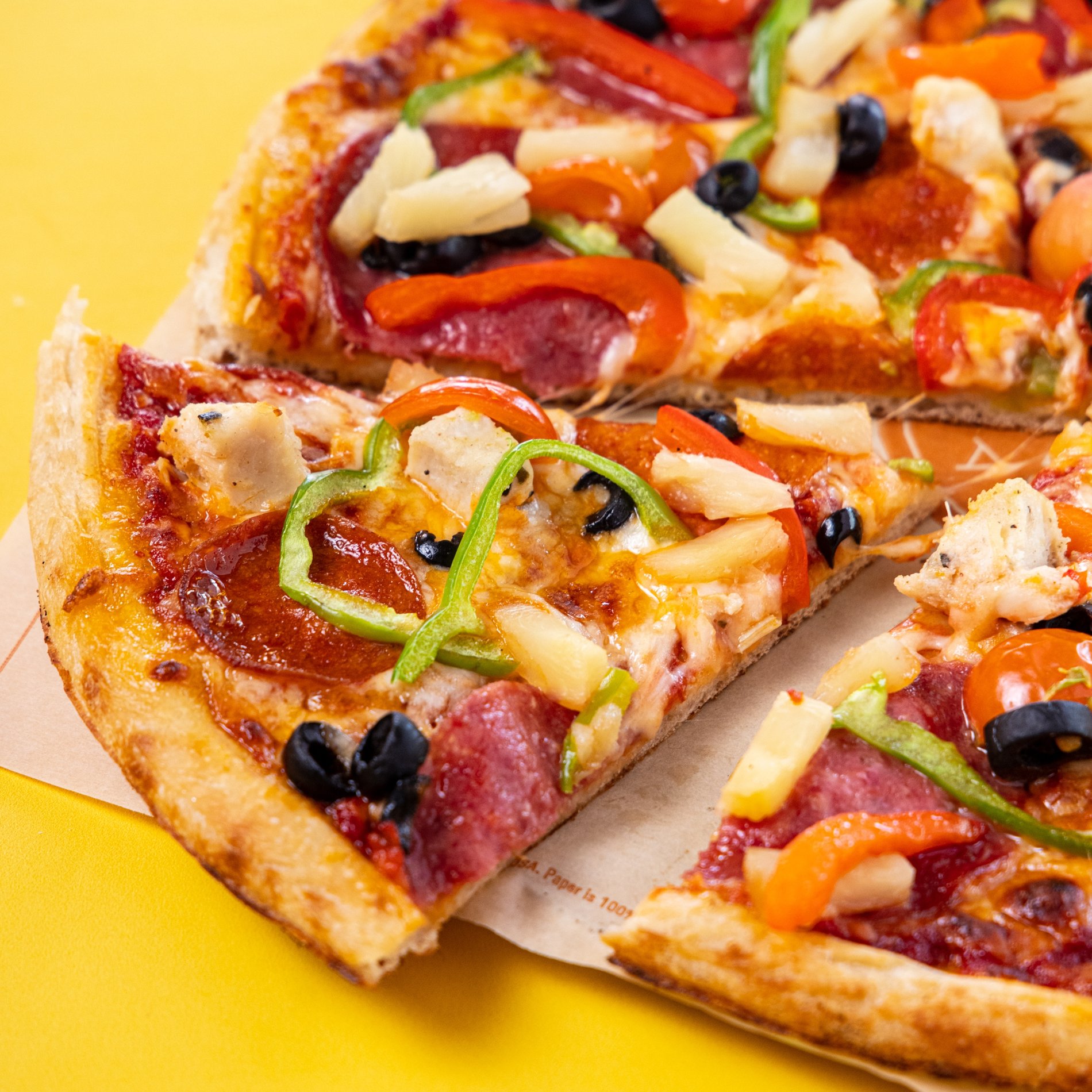 Our Mission
Cultivating fanatics by serving up artisanal-quality, custom-built pizzas at lightning-fast speed, all at a very affordable price.

Find a Restaurant Near You
Search by city