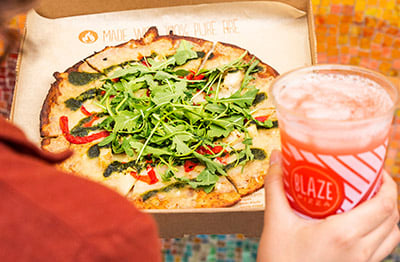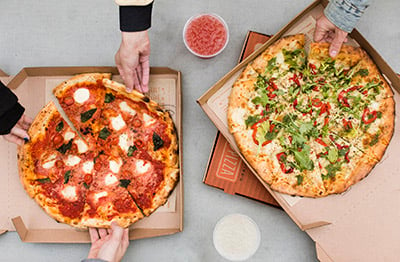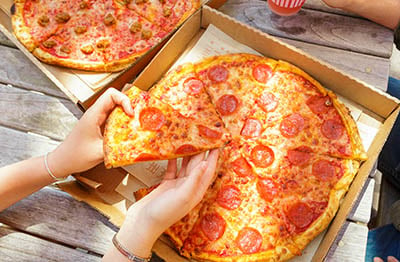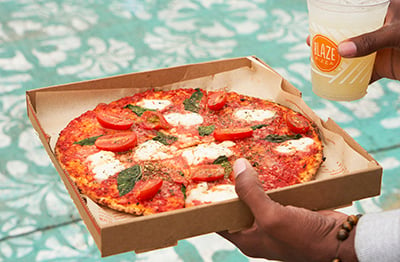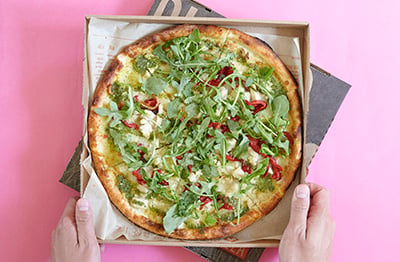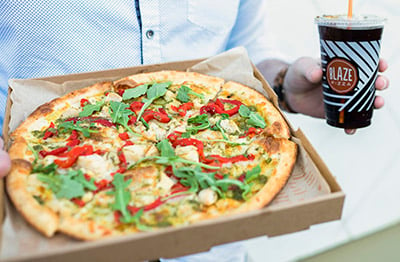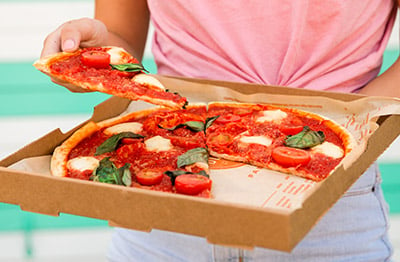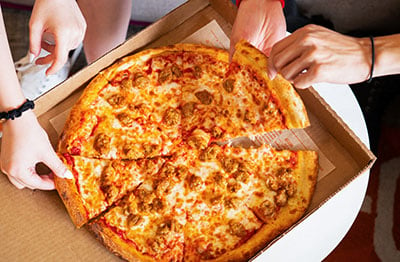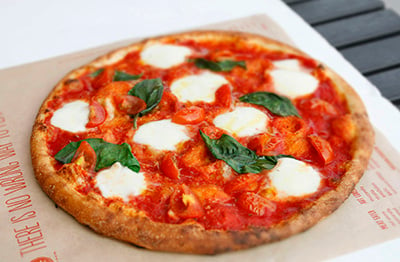 FIND OUT WHAT'S NEW
Skip the queue & get your Blazin' pizza
You can now order ahead your fast-fire'd pizzas and collect them from selected store at your preferred timing.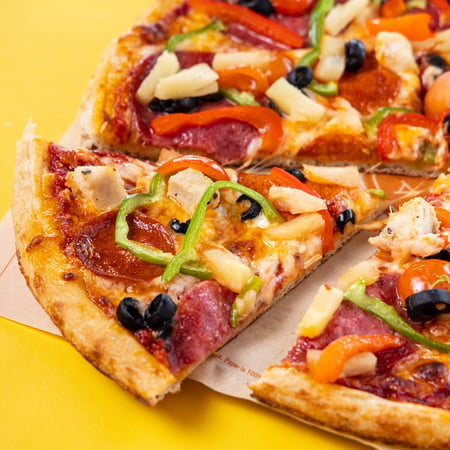 Blaze Pizza News
"Blaze Pizza is a modern day ""pizza joint"", serving up artisanal pizzas that are both fast and affordable. Each Blaze Pizza restaurant features an interactive open-kitchen format that allows guests to customize one of the menu's signature pizzas or create their own, choosing from a wide selection of fresh, ""clean"" ingredients. The generously-sized personal pizzas are then sent to a blazing hot open-flame oven - the centerpiece of the restaurant - where dedicated pizzasmiths ensure the thin-crust pies are fast-fire'd and ready to eat in just 180 seconds Founded by Elise and Rick Wetzel (co-founder of Wetzel's Pretzels), the concept is backed by founding investors that include LeBron James, Maria Shriver and Boston Red Sox co-owner Tom Werner."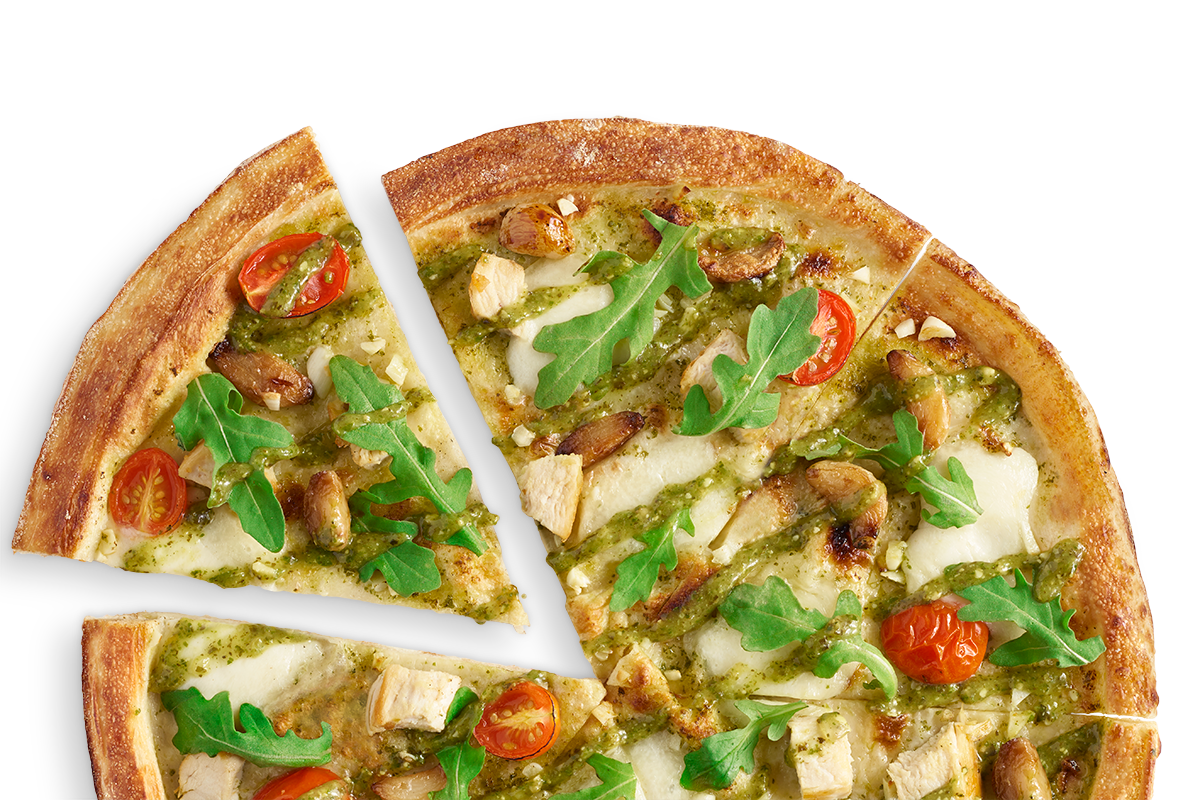 Garlic Chicken Lover Pizza
Garlic pesto sauce, fresh mozzarella, chicken, tomatoes, roasted garlic and arugula! Try the NEW Garlic Chicken Lover Pizza Now. Drop by today or order it via home delivery apps.
Learn More